Hello lovely's ,
Hope you are all well and enjoying what ever you are doing. Today I have another lovely beautiful girl Stephanie from Cardiff, just out her look book
HERE
. She has very beautiful outfits. I will also link some other links below.
The Interview
1. How would you describe your style?
I would describe my style as subtle, classy and lady like.
2. What would you say inspired your dress sense?
My mother is my inspiration, she's always dressed appropriately and will not be seen if she think's she looks untidy.
It's only over the last few years that she's started to look after herself, after 4 kids, you can't really afford to dress too well.
We have the same taste in clothing and in stores.. and usually end up wearing matching outfits on accident!
3. What is your favourite high street store?
My favorite high street store would have to be ZARA.
They always have a great sale, the shops are always organised so it's easy to find an item and the prices are reasonable :)
4. Who's celebrity style do you admire the most and why?
My celebrity style icons have to be the Olson twins. They are so fashionable, and tend to wear a number of different styles from different genres 'Grunge, bohemian'
the clothes they wear are simple, so easy to imitate yourself, but enough to been seen as fashion symbols around the world!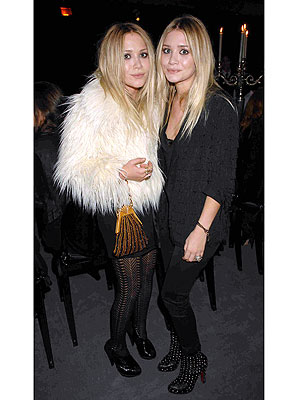 5. What one fashion item could you not live without?
I recently bought a pair of Mint Skinny Jeans from Vero Moda *My first blog post reviews them*
They are the new love of my life, so comfortable, stylish zipper at the bottom, fit well and were on sale!
£35 reduced to £20... I just had to grab them.. they go with everything.
Living in Wales, UK. There isn't much sun, but they make me feel summery no matter what!
Sadly I can't show you my favorite outfits of Stephanie from her Lookbook because you can't save them but I would definitely recommend you to take a look, it's worth it!
I will put some links below where you can check out her lovely style and also her photography which she is brilliant at:
Hope you all liked Stephanie if so check out those links! and remember if you want to take part you can just email me and make sure you either have a lookbook or blog.
Email - fashionistainthemaking@hotmail.co.uk
Jordane x